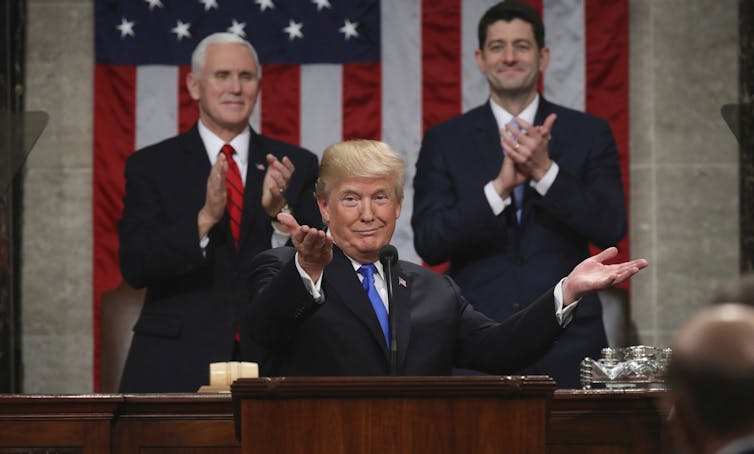 Editor's note: Removing a president from office is a two-step process. The first step is impeachment. That's when members of the House indict, or charge, an official with an impeachable offense. Impeachment does not remove the president from office. That only happens if a second step is taken and the president is convicted of the alleged crimes.
Jacob Neiheisel, an assistant professor at the University at Buffalo, SUNY answers five questions about how impeachment works.
1. What sort of crime can lead to impeachment?
The U.S. Constitution states that the president can be removed from office after being both impeached and convicted for "Treason, Bribery, or other High Crimes and Misdemeanors."
Treason is notoriously difficult to prove. For example, Aaron Burr – a former vice president – was caught stockpiling supplies and gathering a force to take over some of the lands that would eventually be obtained through the Louisiana Purchase. And yet, he still wasn't convicted of treason.
To date, no president has been charged with bribery.
What exactly constitutes Click here to read entire article
Source:: AFKINSIDER