Melania Trump's pith helmet is not just a hat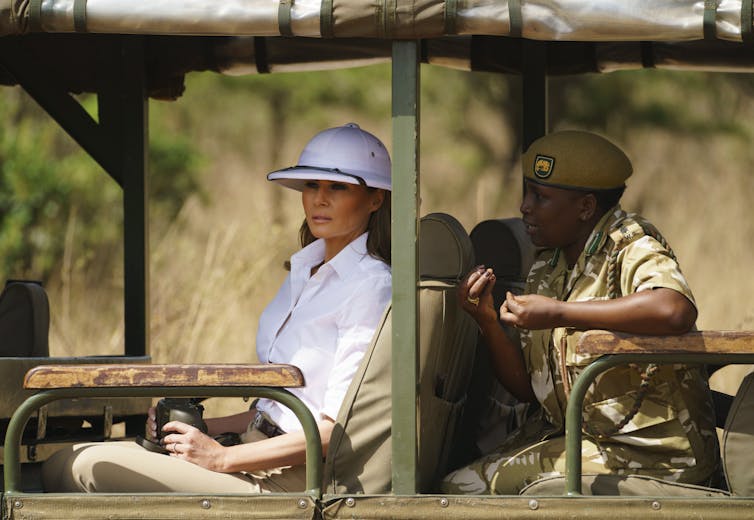 Sometimes a hat is just a hat. But not when it's a pith helmet worn by a white politician visiting Africa. Pith helmets are relics of colonialism and its big game hunting tradition. So why would Melania Trump wear one?
On a solo tour of Africa, the United States first lady stopped in Ghana, Kenya, Malawi and Egypt. She went on safari. The pictures of her in a pith helmet
and looking rather inscrutable went around the world. Although the first lady said: "
I want to talk about my trip, not what I wear,
" it is impossible to not talk about the ways race and space collide in this image.
This, of course, is not the first time Trump has been challenged on her clothing choices. After she wore a jacket that said "I really don't care, do u?" while en route to an immigrant child detention centre, many claimed her choice of clothing was carefully scripted.
Safari Click here to read entire article
Source:: AFKINSIDER